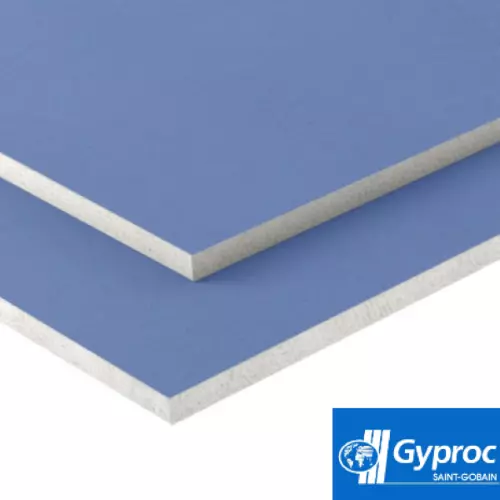 Gyproc SOUNDBLOC Plasterboard
Gyproc SoundBloc is a special gypsum board which consists of an aerated gypsum core encased in and firmly bonded to, strong paper liners that are blue. They are manufactured through a special process which gives it excellent sound insulating properties.
Designed for use in Drywall partition systems where greater levels of sound insulation are required.
Technical Specifications
Material
Gypsum
Manufacturing Standards
Gyproc
Brand
Gyproc by Saint Gobain
Thickness (mm)
12.5 / 15
Size (ft)
4 x 6 / 4 x 8
Dimensions (mm)
1220 x 1830 x 12.5/15 | 1220 x 2440 x 12.5/15
Edge Profile
Square / Tapered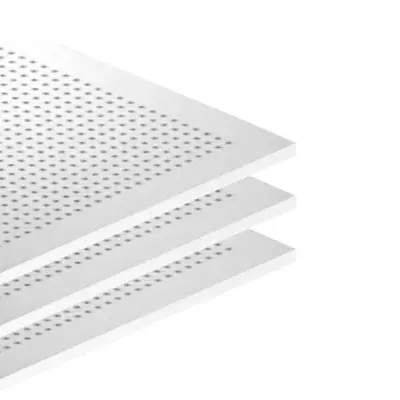 USG Boral ECHOBLOC Plasterboard
Extensively used in ceiling and wall to enhance sound absorption quality, USG BORAL ECHOBLOC has the ability to achieve desired decorative finish. Highly utilized in open plan areas for controlling the sound quality, the ECHOBLOC has gained accolades for quality performance. What makes it powerful is the round and square holes that tend to absorb sound for restricting the disturbance level. With the assistance of this system, sound travelling happens to reduce extensively.
Possessed with the capability to reduce echo and sound through holes with a Glass Fibre Matt, USG BORAL ECHOBLOC tends to achieve excellent sound absorption rating.
Absorbs sound at extensive level, Reduces echo to control transmission of sound and Powered to achieve decorative finish.
Technical Specifications
Material
Gypsum
Manufacturing Standards
USG Boral
Thickness
12 mm
Size (ft)
4 x 8
Dimensions (mm)
1220 x 2440 x 12
Edge Profile
Tapered