Drywalls that lasts longer
A high performance lightweight interior wall system consisting of a GI steel frame, encased in gypsum plasterboards on either side attached with self-drilling drywall screws. The joints are then taped and finished with gypsum jointing compounds.
Drywalls take lesser time, is easier to install and requires less labour as compared to any other conventional methodologies such as brick/block. Drywalls provide excellent sound insulation and superior fire-resistant properties. Among other advantages, Drywalls result in significant structural cost savings, as it is much lighter than conventional brick/block systems. We have developed strong technical capabilities with its centralized design team to support you with cost and performance-optimized drywall solutions for your projects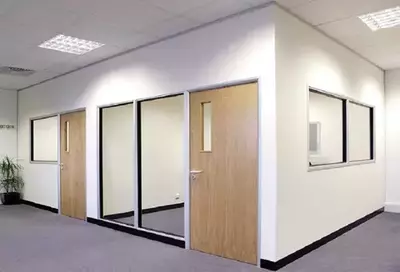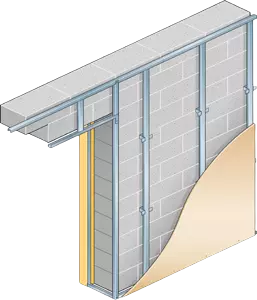 Suited specially for lining of interior of exterior walls.

Less or no background prepration like plasters is required as this system contains adjustable brackets.

Improved thermal, sound and fire insulation of masonry walls.
02.

Perforamance Partition Systems
These systems are used for hotels, hospitals, residential, entertainment (cinema wall) and industrial sector.

High level of acoustics (50dB to 70dB) can be achieved.

Provides passive fire protection (1hr to 4hr).

Flexible and easy to install.

High Quality of interior finish.

Various types of loading (TV, Head Board, Heavy Fixtures) can be done.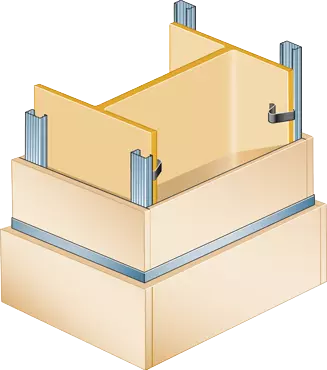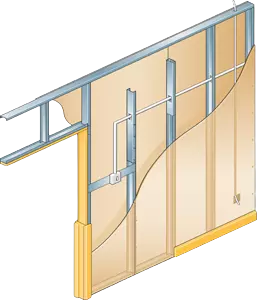 03.

Interior Partition Systems
These systems basically used for partitioning in commercial offices (cabin to cabin).

The thickness varies from 75mm to 100mm.

Provide acoustics upto 45dB and passive fire protection from 30mins to 60 mins.

Light weight partition (varies from 20kg/m2 to 30kg/m2).

Flexible and easy to install.

High Quality of interior finish.
Drywall Ideas
Find out the latest and greatest Drywall ideas for your space. Get ready to transform your space with the latest Drywall techniques.